Lucky Dragon, American Godzilla
Used by
Allies
Enemies
Species
Prehistoric Amphibious Reptile
Age
Height
Length
Faction
Category
| | | |
| --- | --- | --- |
| " | We call him...Gojira. | "  |
| | — Ishiro Serizawa | |
American Godzilla the 3rd (A.K.A AG3) is a character used by GG.
History
After his battle against Female Muto & Male/Winged Muto in San Francisco, he went to the Pacific Ocean to rest and relax. He's still in the RPverse, usually either destroying buildings or sleeping in the Pacific Ocean.
Abilities
Atomic Breath
Armored Hide
Close Combat (claws, teeth, tail, foot, etc)
Immense strength
Weaknessess
His gills (enough to send him fleeing)
Likes & Dislikes
Likes
Peace....some of the time
Other gojirans
Dislikes
Theme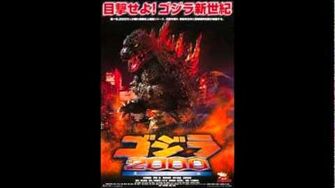 Ad blocker interference detected!
Wikia is a free-to-use site that makes money from advertising. We have a modified experience for viewers using ad blockers

Wikia is not accessible if you've made further modifications. Remove the custom ad blocker rule(s) and the page will load as expected.