The beast beneath the sea, Godzilla 1998
Used by
Allies
Enemies
Species
Age
Height
Length
Faction
Category
History
The beast was stuck in his iceberg in 1998, it didn't done anything but hibernate until his recent release in 2009. The iceberg began to crack open, he began breaking free from his trapping in 2009. He then swam away, into a place they all call "The sea"...
Personality
A beast who was trapped in the iceberg for so long, he's known for having a savage-like behavior in the wilderness outside. He's easily provoked and will make an attempt to rip one's neck off if he's provoked by them.
On the other hand he's mainly seen feeding on Atomic Sharks.
Abilities
Atomic Heat Ray
Scarlet Atomic Fire
Blue Fireballs
Nuclear Pulse
Hand-to-Hand combat
Tough Hide
Lava Bite
Sharp Dorsals, enough to cut a part off
Extrodianary Jumper
Immense strength
Trivia
He's based off the japanese Godzilla 2000 poster.
Theme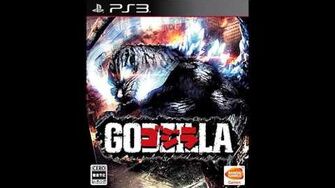 Ad blocker interference detected!
Wikia is a free-to-use site that makes money from advertising. We have a modified experience for viewers using ad blockers

Wikia is not accessible if you've made further modifications. Remove the custom ad blocker rule(s) and the page will load as expected.