Shadey is a female Voidian character that was conceptualized and is used by Herokra
Used by
Allies
Rem, Ryuk, Crowned M.U.T.O, Herokra Shadowgem
Enemies
Species
Age
Height
Length
Faction
Category
Personality
Shadey is described as being somewhat kind and hospitable, if not a little flirty. She wants to appear perfect, so she attempts to hide her imperfections regularly. She also has a large fear of ghosts, which is something she denies quite often.
Abilities
Can summon two, short blades to use in battle.
Can use Void Magic to create ranged attacks.
Can alter her body's shape to fit her needs.
Mach 3 Flight
Inverse Form, like Herokra's, brings out the opposite of her personality and makes her liable to more damage
Weaknesses
Her chest area is often cited as being a massive weakness. Her attacks also tend to involve a lot of quick swings, but leave her a little winded afterwards, leaving her wide-open to be struck. Successful rapid attacks from the foe can easily hurt her due to her species' fragile bone structure.
Her Jaeger
Shadey uses a Jaeger called the Void Burner, it has Mach 5 Flight compaired to Shadey, but it uses Wrist blades and a Tae-Kwan-Do style of fighting mixed with technology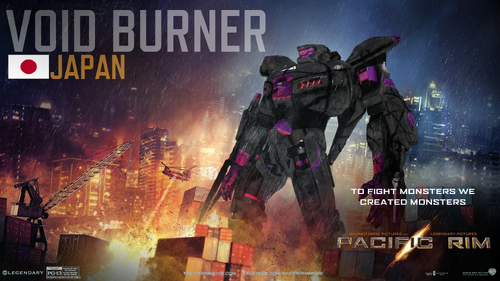 Ad blocker interference detected!
Wikia is a free-to-use site that makes money from advertising. We have a modified experience for viewers using ad blockers

Wikia is not accessible if you've made further modifications. Remove the custom ad blocker rule(s) and the page will load as expected.